In the last couple of weeks at David Higham Associates, we have:
Celebrated…
The publication of Hot Air by distinguished climate scientist Peter Stott (Atlantic, 7 October). A riveting account of the parallel stories of our growing understanding of climate change over the last thirty years, and the mobilisation of the climate-denial lobby, Hot Air was the lead review in this weekend's Guardian and should be at the centre of the conversation as we approach the COP26 conference.
---
We also toasted the publication of the latest popular-science jewel from John Gribbin, Eight Improbable Possibilities, (Icon, 7 October), following in his successful and Royal Society Prize-shortlisted series of short enquiries into some of the key questions of science.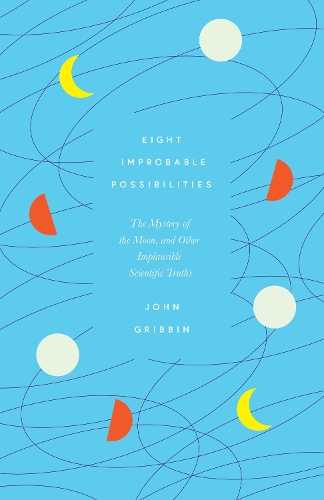 ---
The release of Nicola Davies' new YA novel The Song That Sings Us. An environmental thriller set in an imaginary world, it has chilling ecological echoes of the way our own planet is heading. Published by the independent Firefly Press, it is also illustrated by our very own Jackie Morris – what a partnership!
Publication of Dame Penelope Lively's latest collection of short stories, Metamorphosis, which features Penelope's own favourite stories as well as two unpublished works. You can read her brilliant interview with Rachel Cooke (The Observer) here.
Publication of Sunday Times bestseller Milly Johnson's latest novel, The Woman in the Middle, on the 14th October. 'Warm, funny and moving. One to curl up with and devour' – Ruth Jones. 
---
The wonderful events held by our children's authors at Cheltenham Literature Festival. With everything from Dr Nick Crumpton's talk on busting dinosaur myths, to Cressida Cowell instilling the importance of reading and libraries, we know that children will have laughed, learned and loved being able to meet their heroes in real life again!
A fantastic endorsement of Alex Foulkes' debut children's novel – Rules For Vampires – from none other than David Walliams. On Twitter and Instagram Walliams posted a photo with Alex's book and described it as 'the best kind of children's book, one that should be read under the duvet with a torch'.
Congratulated…
Leone Ross for making the shortlist for The Goldsmiths Prize 2021 for This One Sky Day. The winner will be announced on 10th November. Read what the judges say about This One Sky Day here.
Bernard Cornwell on reaching the bestseller lists in the first couple of weeks of publication of his latest book in the Sharpe series, Sharpe's Assassin.
Nick Hayes and Rob Cowen. The Book of Trespass by Nick Hayes  – a brilliant, passionate and political book that will transform the way you see the land by a young writer, walker, activist, artist is shortlisted for the Books are my Bag Non Fiction Prize and The Heeding, by Rob Cowen, illustrated by Nick Hayes – a book that helps us to look again, heed this world that we share, grieve what is lost and hope for a brighter tomorrow, is shortlisted for the Poetry Prize. Vote now to put these books in the winning seat!
Mandy Yin on the publication of Sambal Shiok: The Malaysian Cookbook.
---
---
Both Sujit Sivasundaram, with yet another prize shortlisting for his book Waves Across the South, and his Cambridge colleague Helen McCarthy, for her Wolfson-shortlisted book Double Lives – both authors are on the shortlist of the 2021 PEN Hessell-Tiltman Prize.
C.S. Pacat for reaching the NYT Bestseller's list with Dark Rise! The first volume in a new YA fantasy series, Dark Rise focuses on the heroes and villains of a long-forgotten war who are reborn and begin to draw new battle lines.
Revealed…
The wildly captivating cover for Eve Chase's upcoming mystery novel, The Birdcage.
---
Made deals for…
Anna Metcalfe in Germany, whose alluring debut novel Chrysalis was acquired by Rowohlt following an auction.
Enjoyed…
Spotting posters for Christian Weaver's essential book The Law in 60 Seconds, published in September by Profile Books, around London and Manchester.
Watched…
Liz Pichon talk to Mary Beard about the huge influence of school and her teachers on her Tom Gates series on BBC 2's Inside Culture. First aired at 7.30pm on Friday 8th October, the episode is available to watch on iPlayer now!
Looked forward to…
Jacqueline Wilson's 'Wonderful World' concert on 23rd October at The Barbican Centre. The BBC Symphony Orchestra will be performing a variety of family-focused pieces to celebrate Wilson's characters, with readings by Jacqueline and special guests including Dani Harmer.
---
The publication of Send Nudes by Saba Sams, an extraordinary collection of short stories which will be published by Bloomsbury in January. The response to these gorgeous proofs has been so exciting, with quotes from Chris Power, Emma Cline, Nicole Flattery, Megan Nolan, Colin Barrett and Pandora Sykes.
---
Been Excited by…
The news that Stanley Donwood and Thom Yorke have an exhibition at Christies in London until 15th October 'How to Disappear Completely' @christiesinc ahead of the release of two books by Canongate on November 4th: Fear Stalks the Land!: A Commonplace Book and Kid A Mnesia: A Book of Radiohead Artwork.
Been Amused by…
The fact that The Last Wilderness by Neil Ansell, a book about walking the Rough Bounds in Scotland, has inspired a line of clothing (that doesn't to be 100% honest look like the kind of clothes you'd want to wear when out walking in the wet and wind) … Coeur Sauvage – from Ansell's phrase 'The Wild Heart': https://noemiah.com/
We hope you enjoyed our latest news round-up. Happy reading, keep watching,
DHA